I create one-of-a-kind custom pet portraits in two styles using a photograph you provide. Choose either a bright colorful acrylic portrait on canvas that's ready for immediate wall mounting or a fine art pastel portrait for you to have framed under glass.
Acrylic canvases measure 16x20" and start at $300 for one pet or $400 for two pets. These large portraits are on durable stretched canvas and need no frame. Larger sizes available upon request. Mini 6" X 6" acrylic portraits also available for just $60 each!

Pastel portraits range from 9x12" for $475 to 11x14 at $550 for one pet, $650 for two pets (11x14" size only). Pastels are delivered in a protected package for you to have framed.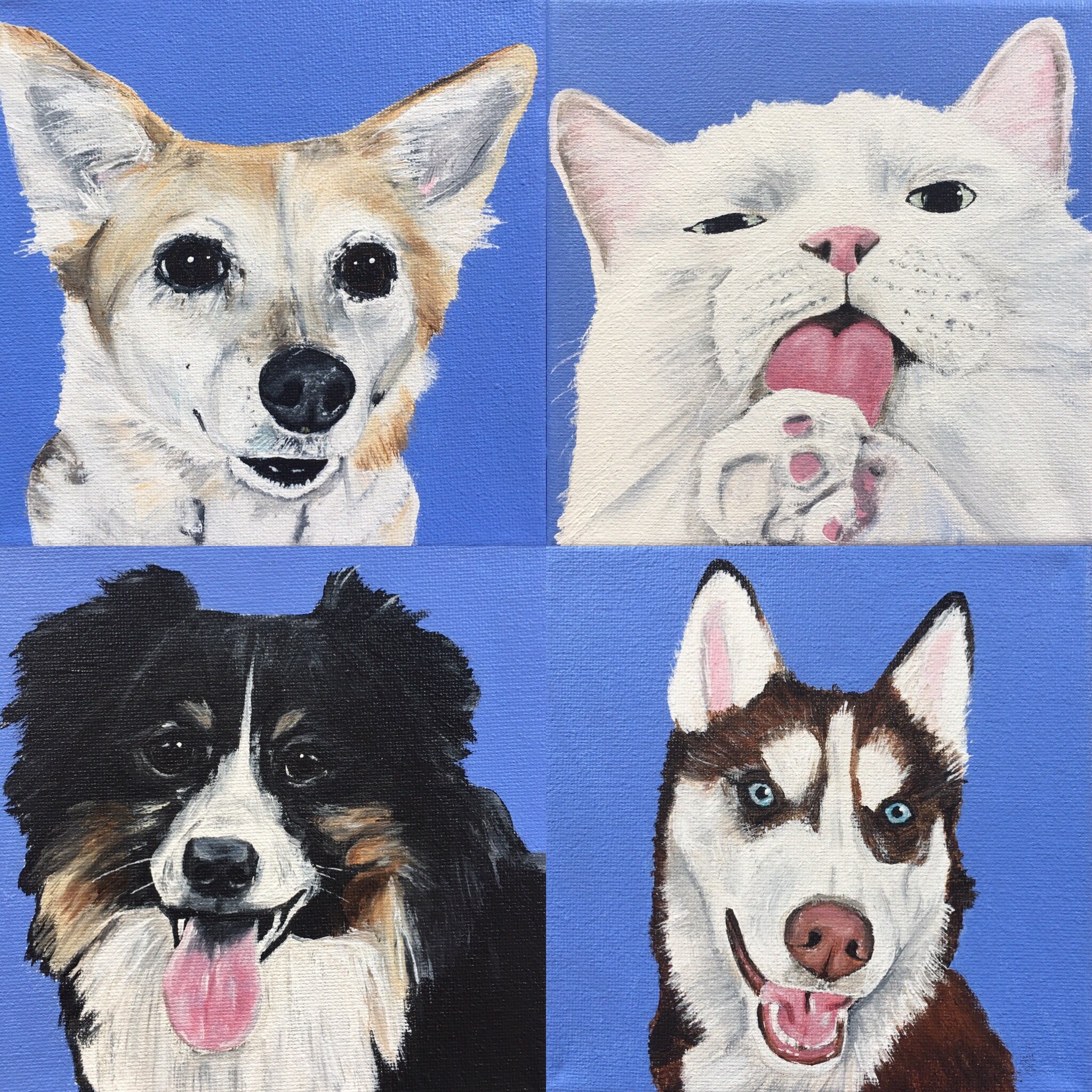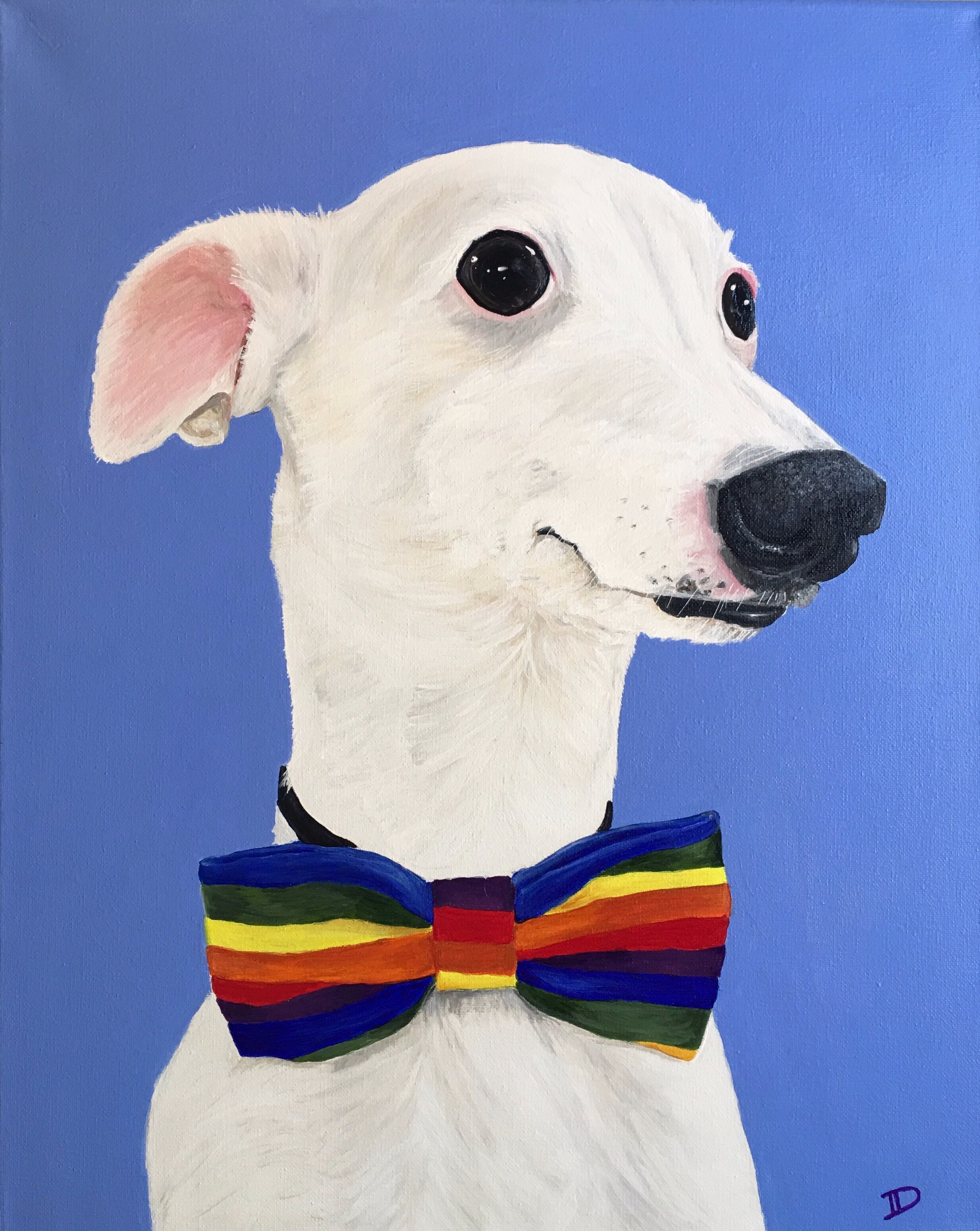 Mozzarella
16" X 20" acrylic on canvas
Loka
16" X 20" acrylic on canvas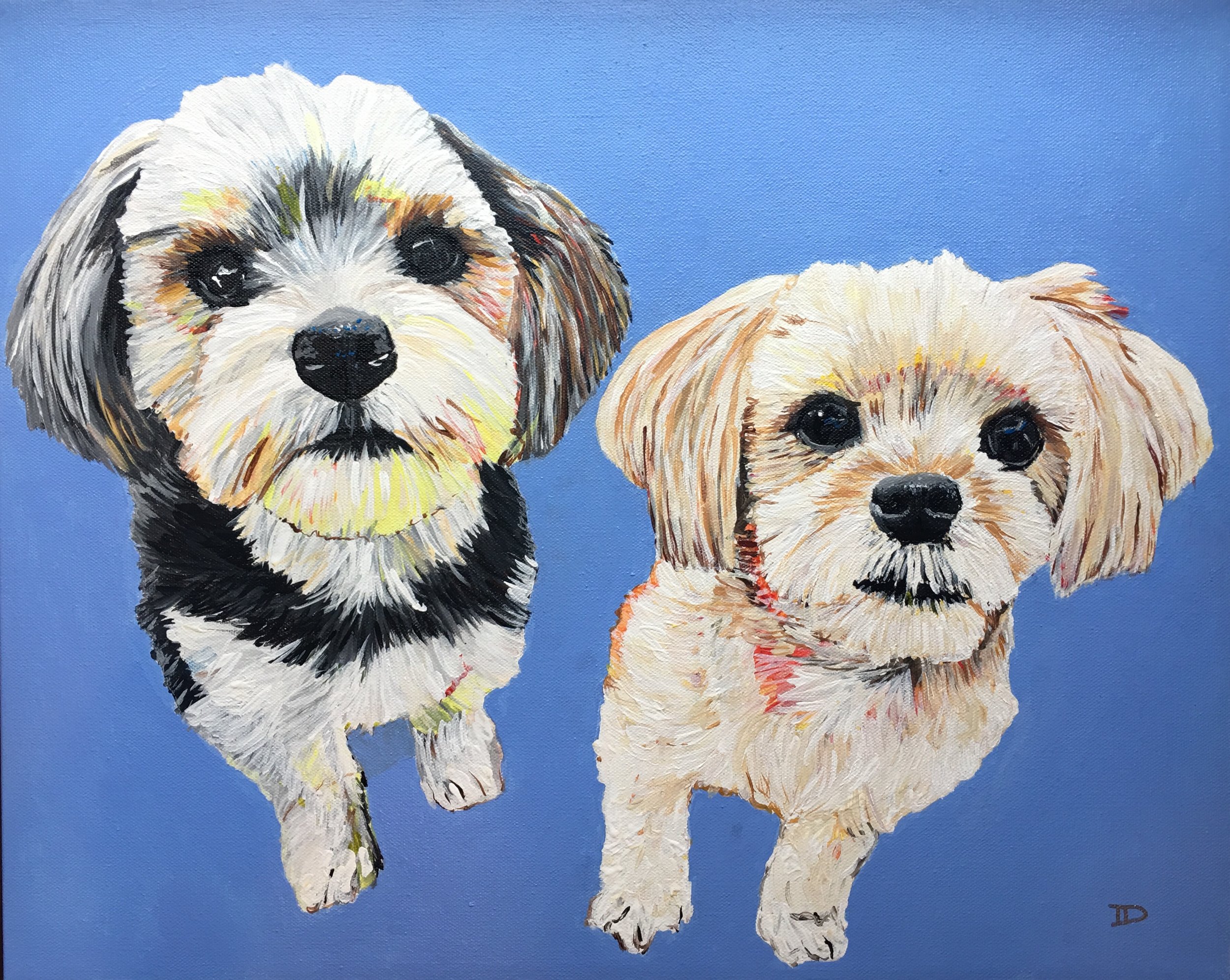 Albert & Danny
16" X 20" acrylic on canvas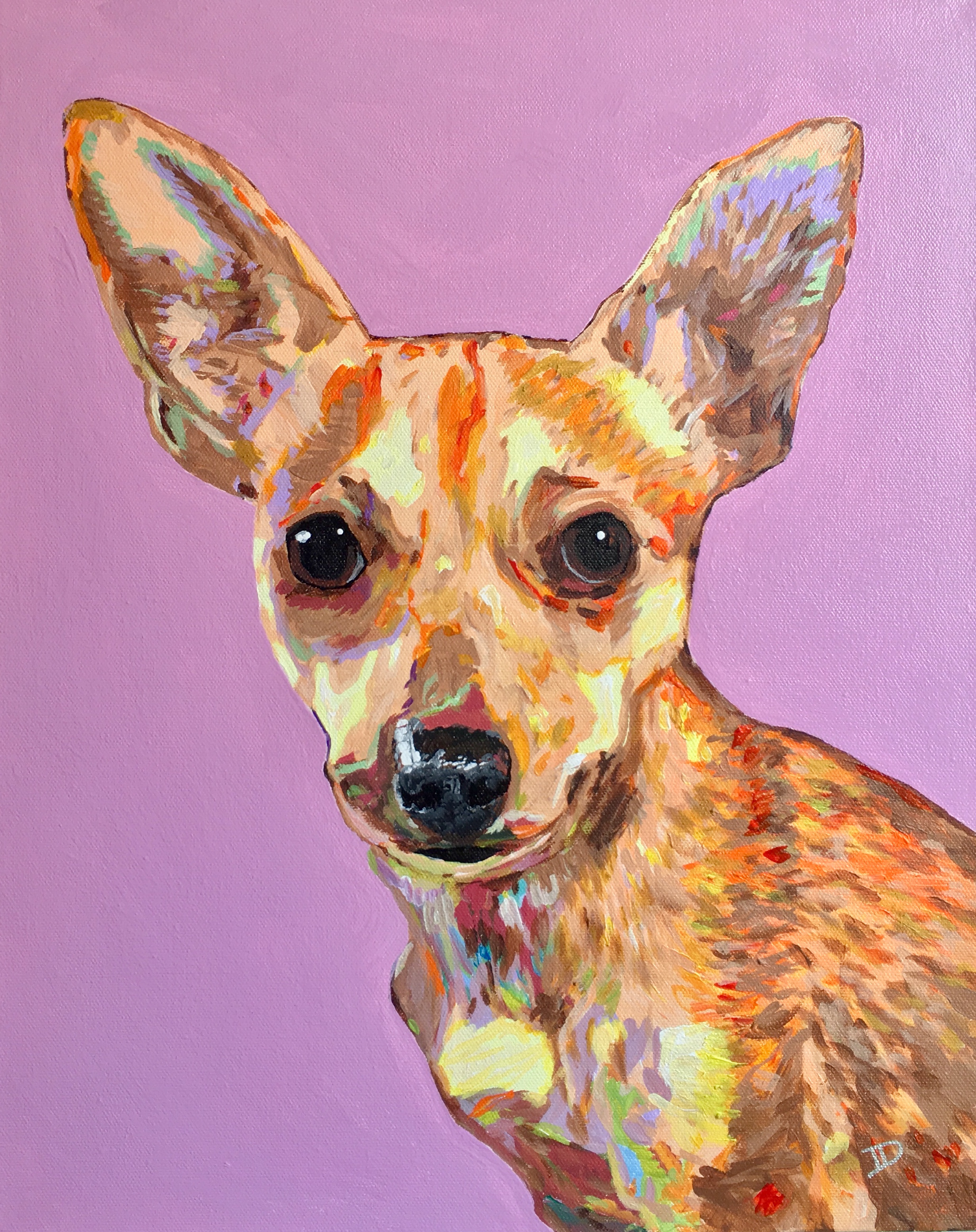 Biscuit
16" X 20" acrylic on canvas
Winnie & Gus
18" X 24" acrylic on canvas
Gouda & Tank
18" x 24" acrylic on canvas
Ellie & Chipper
18" X 24" acrylic on canvas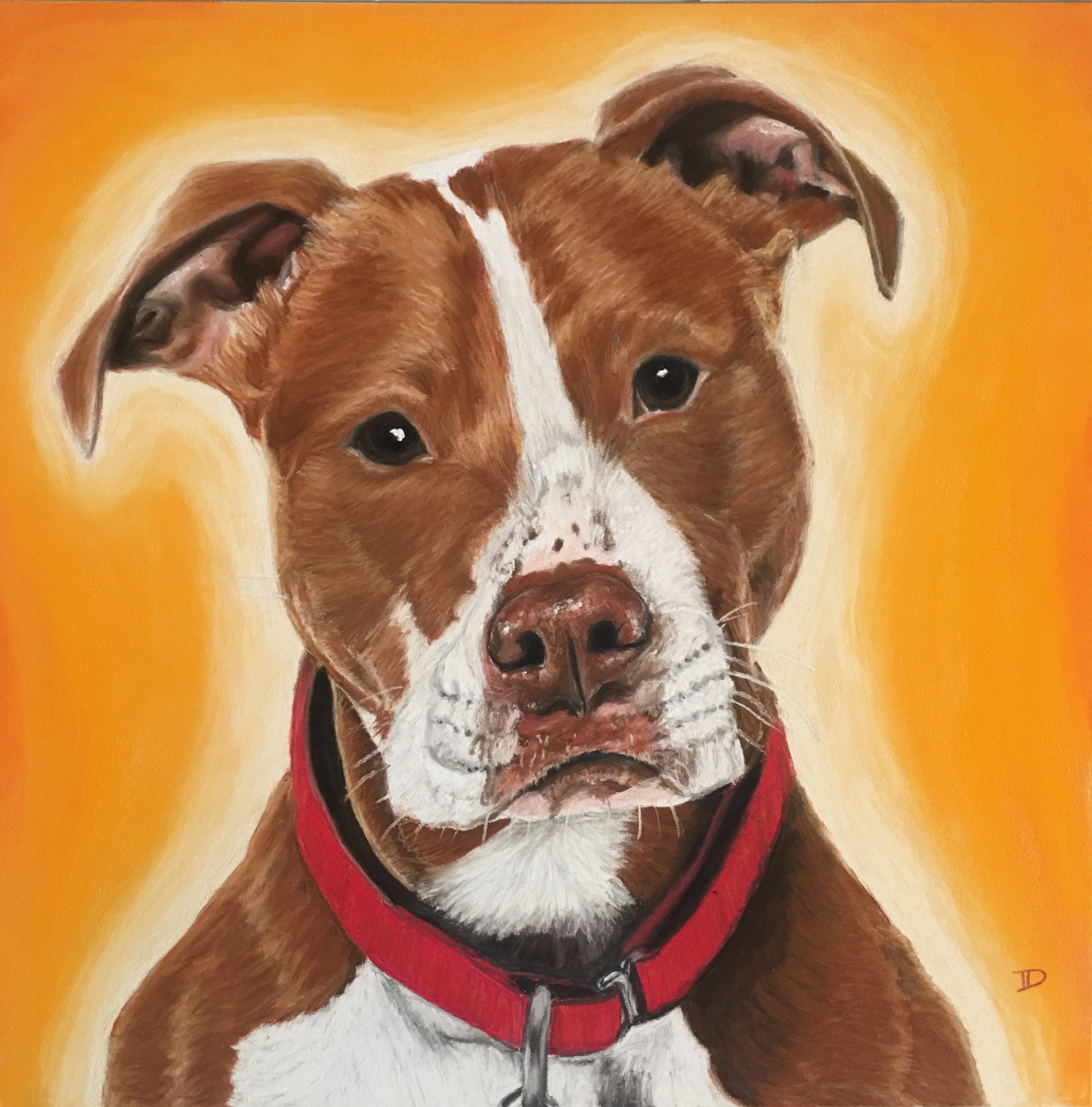 Isaboo
12" x 12" pastel on board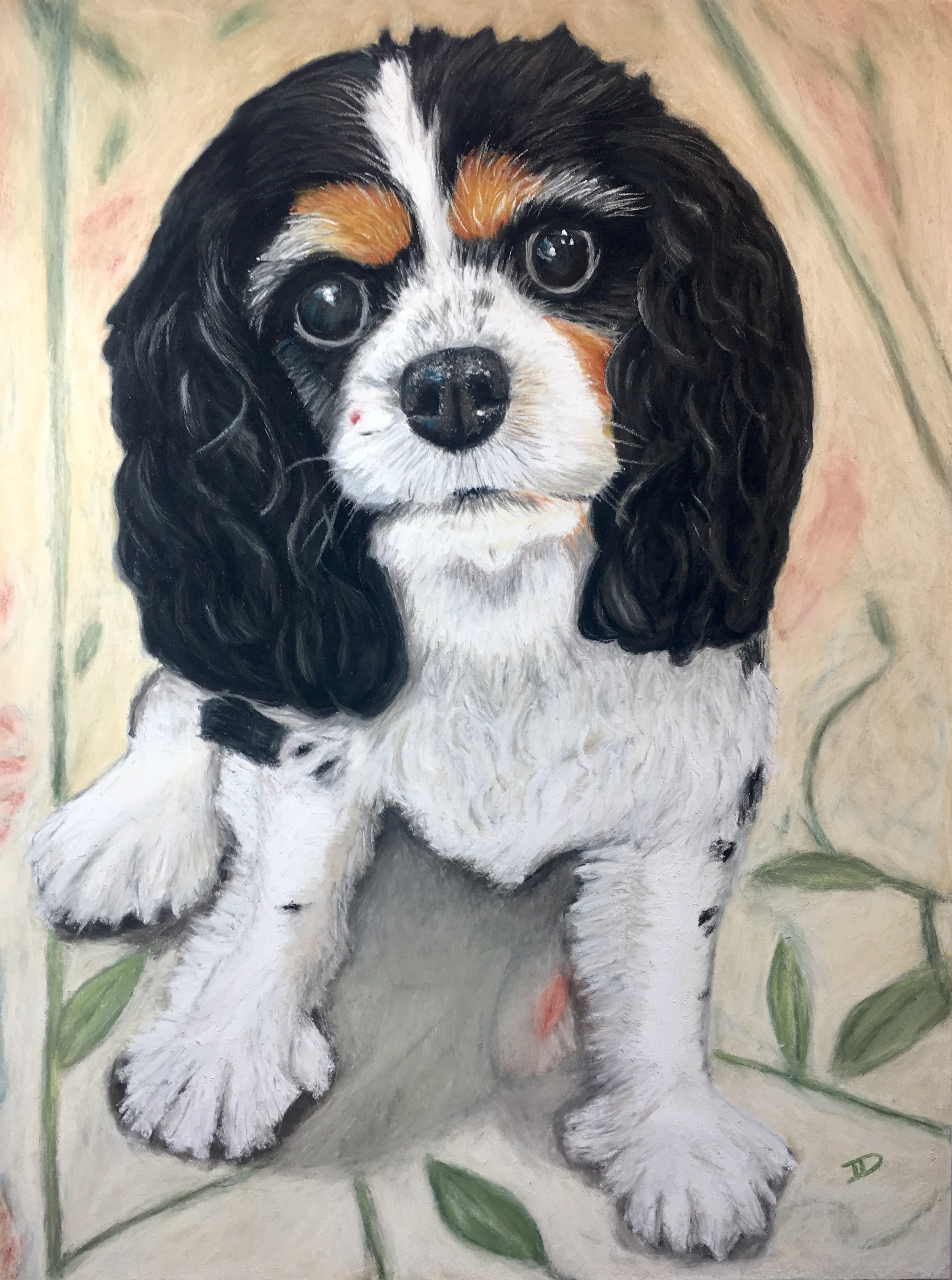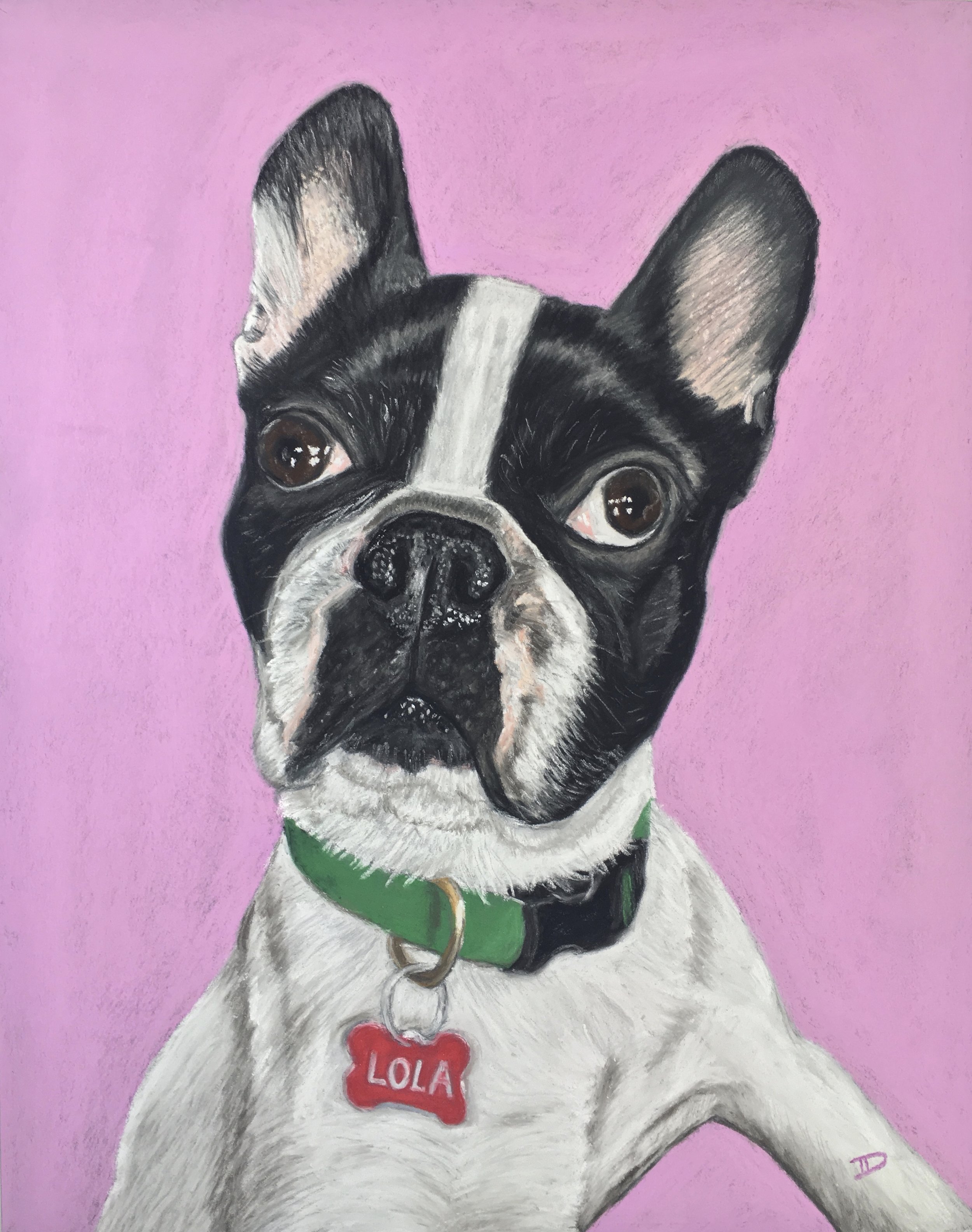 Lola
11" x 14" pastel on board
Ginger
11" x 14" pastel on board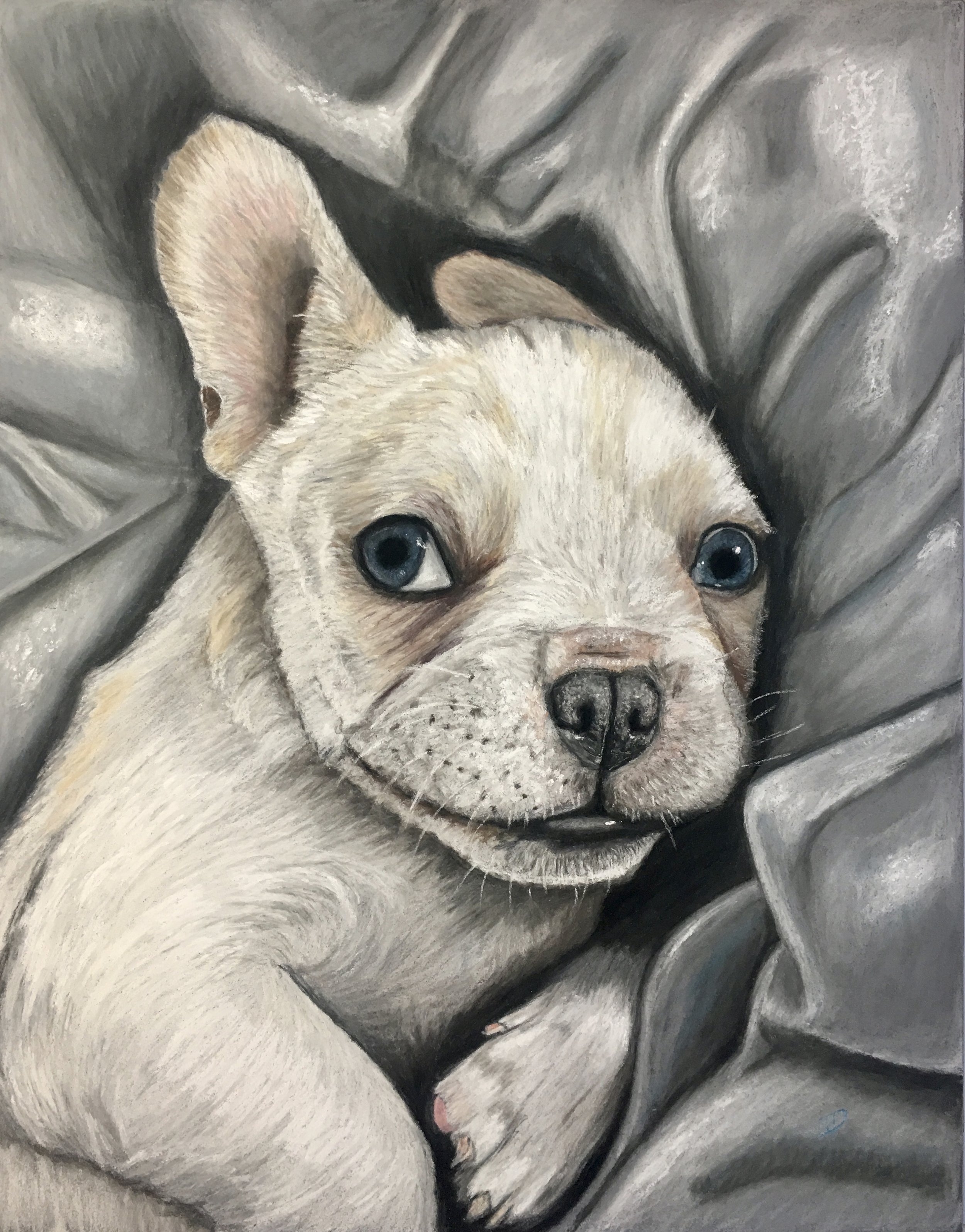 Edie
11" x 14" pastel on board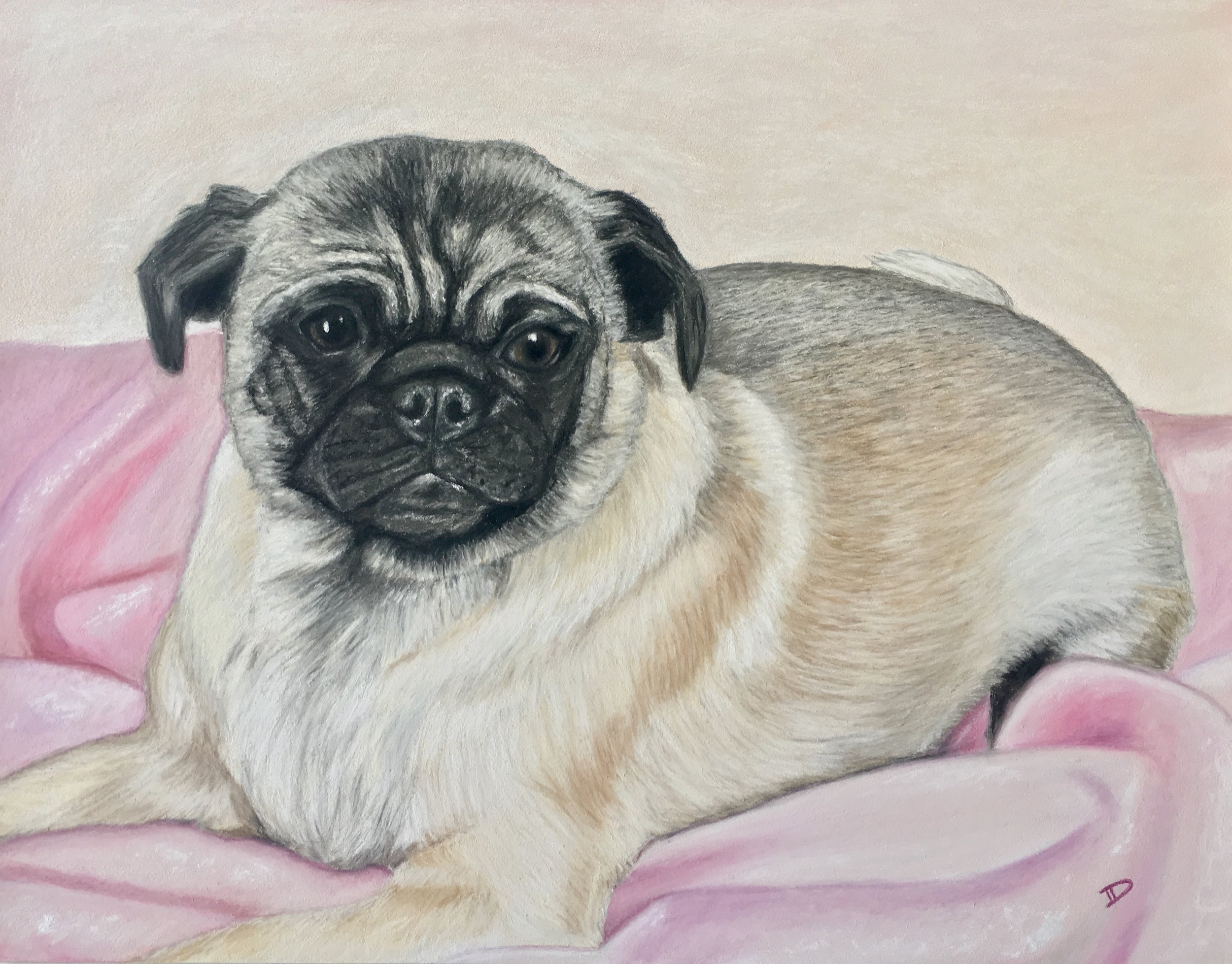 Taz
11" x 14" pastel on board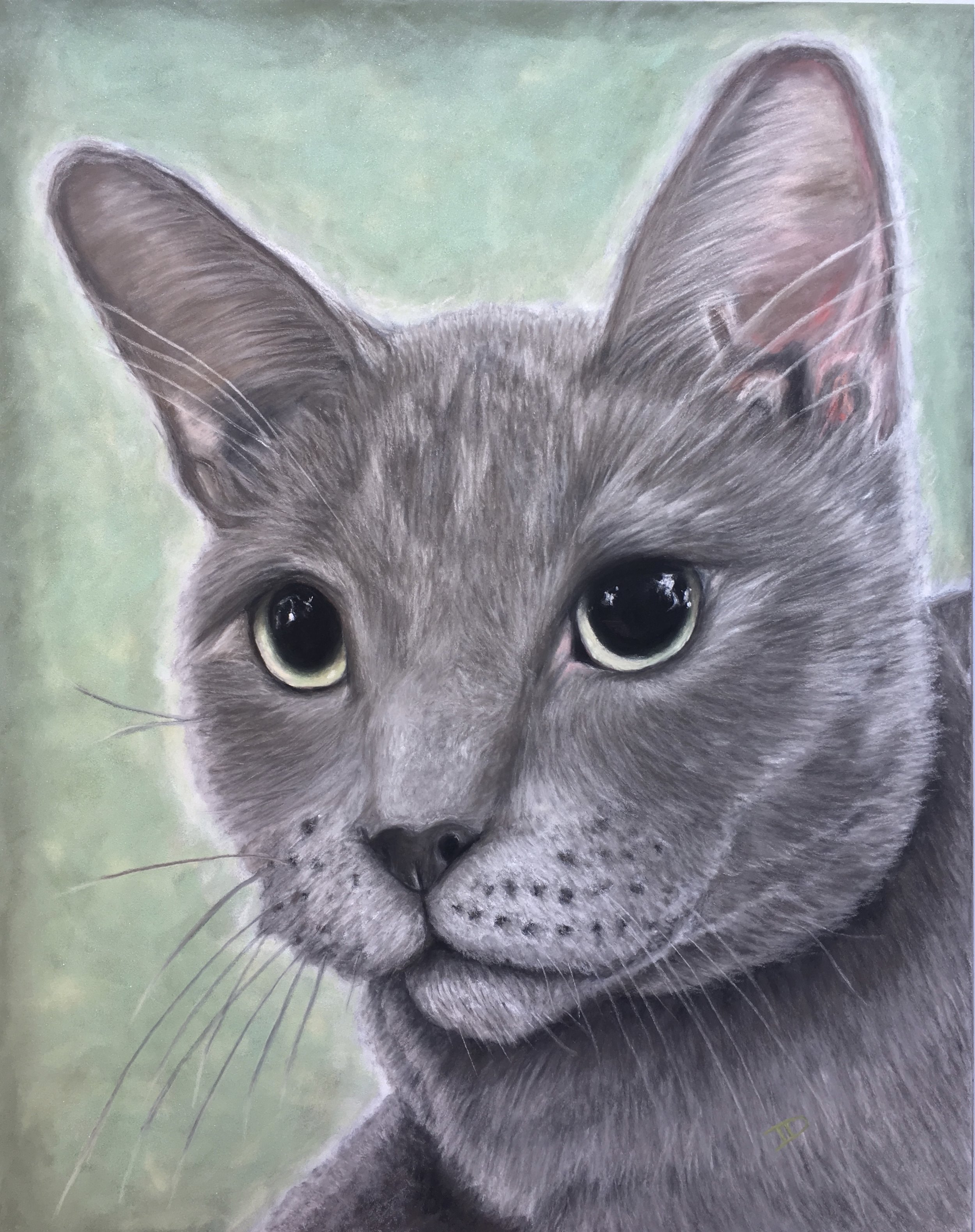 Victor
11" x 14" pastel on board
Khloe
11" X 14" pastel on board
Brody
11" x 14" pastel on board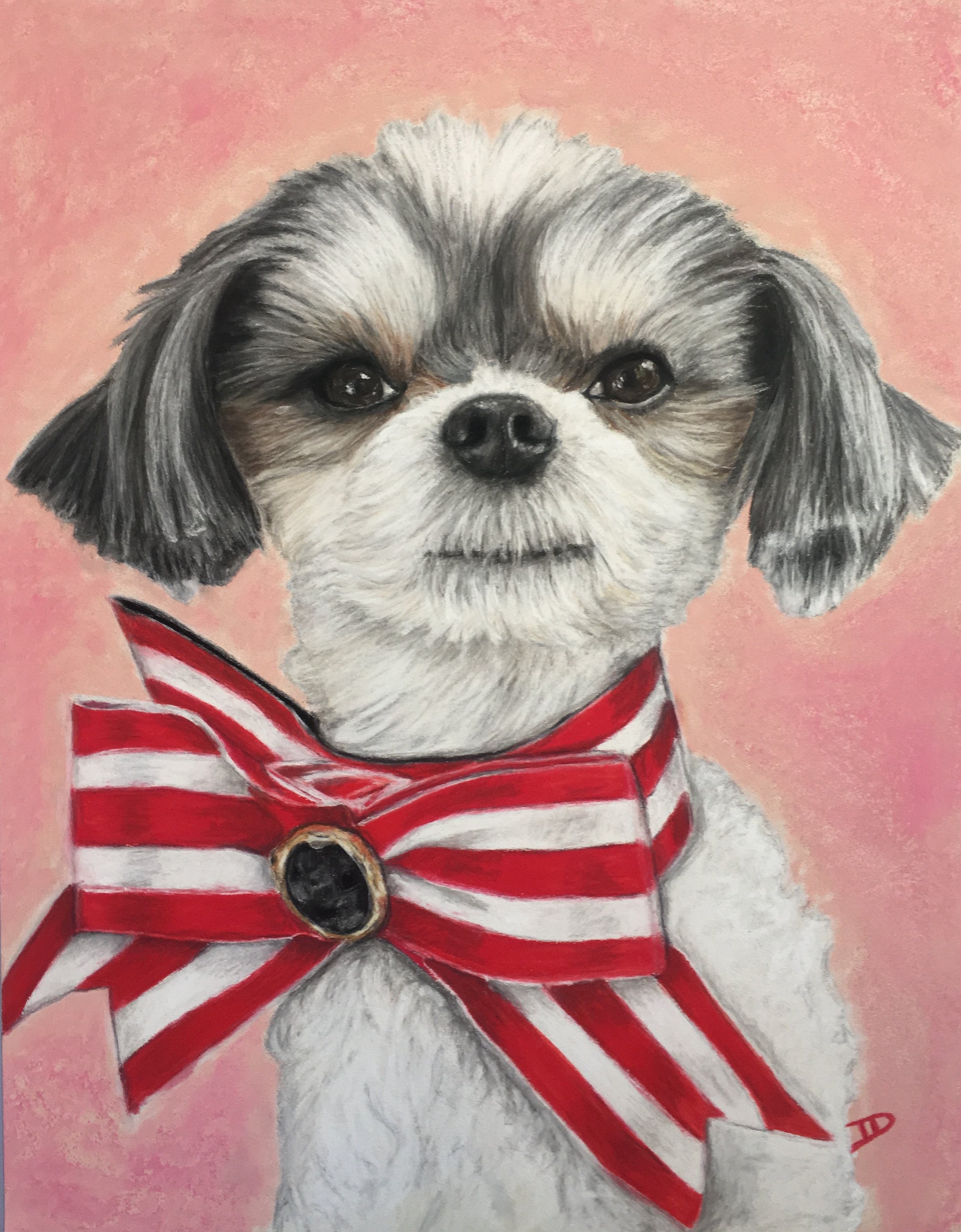 Tinkerbelle
11" X 14" pastel on board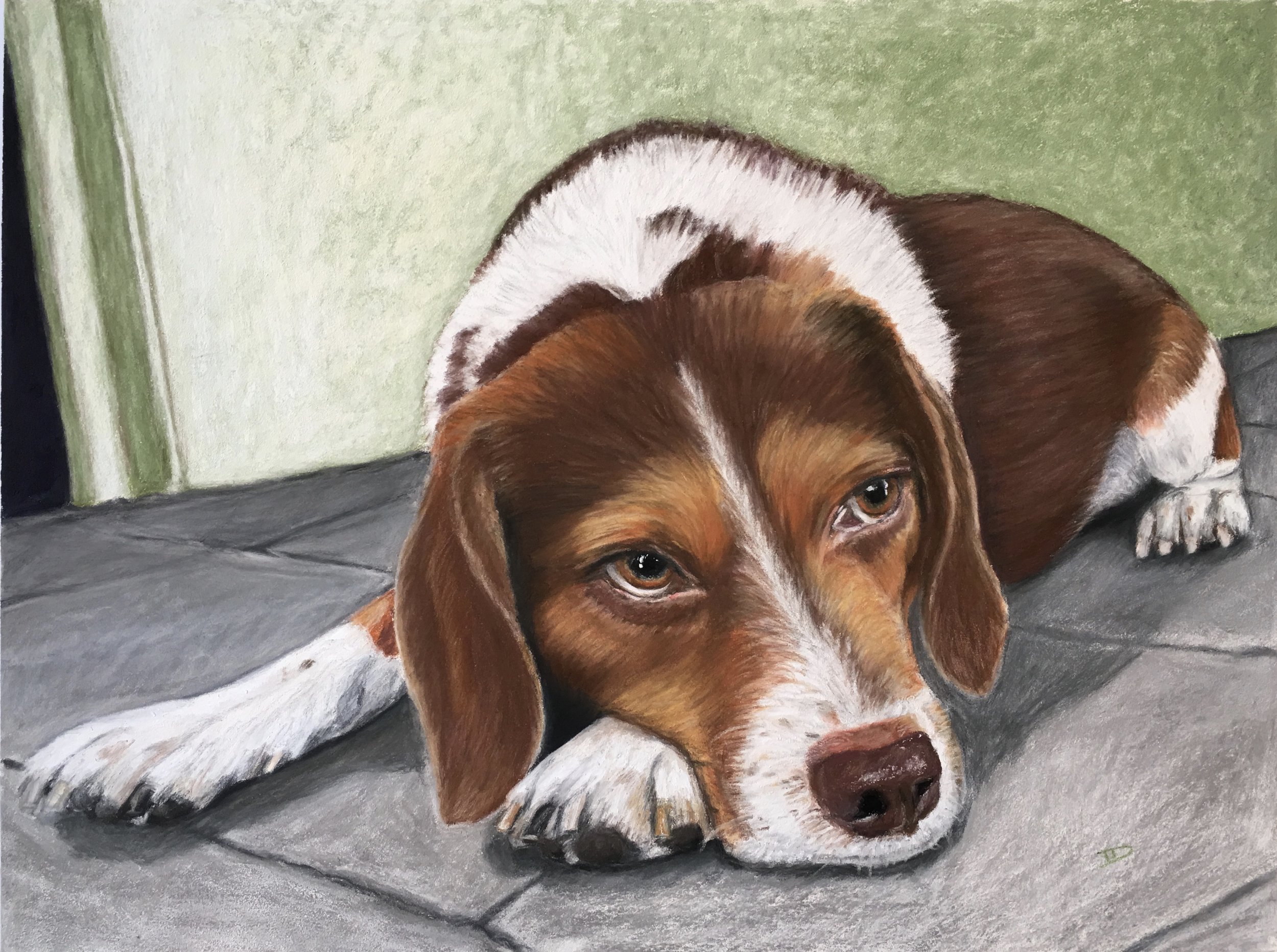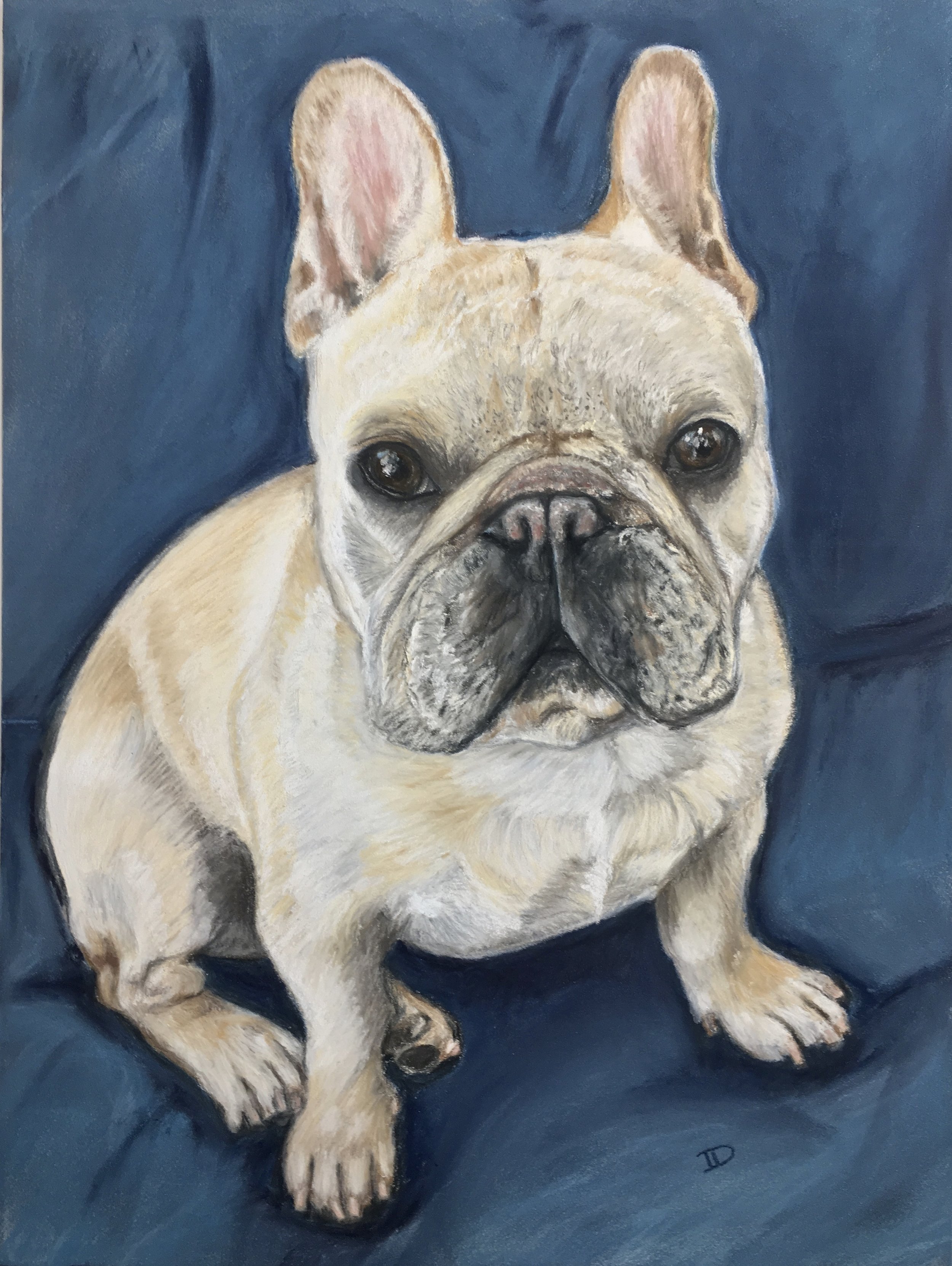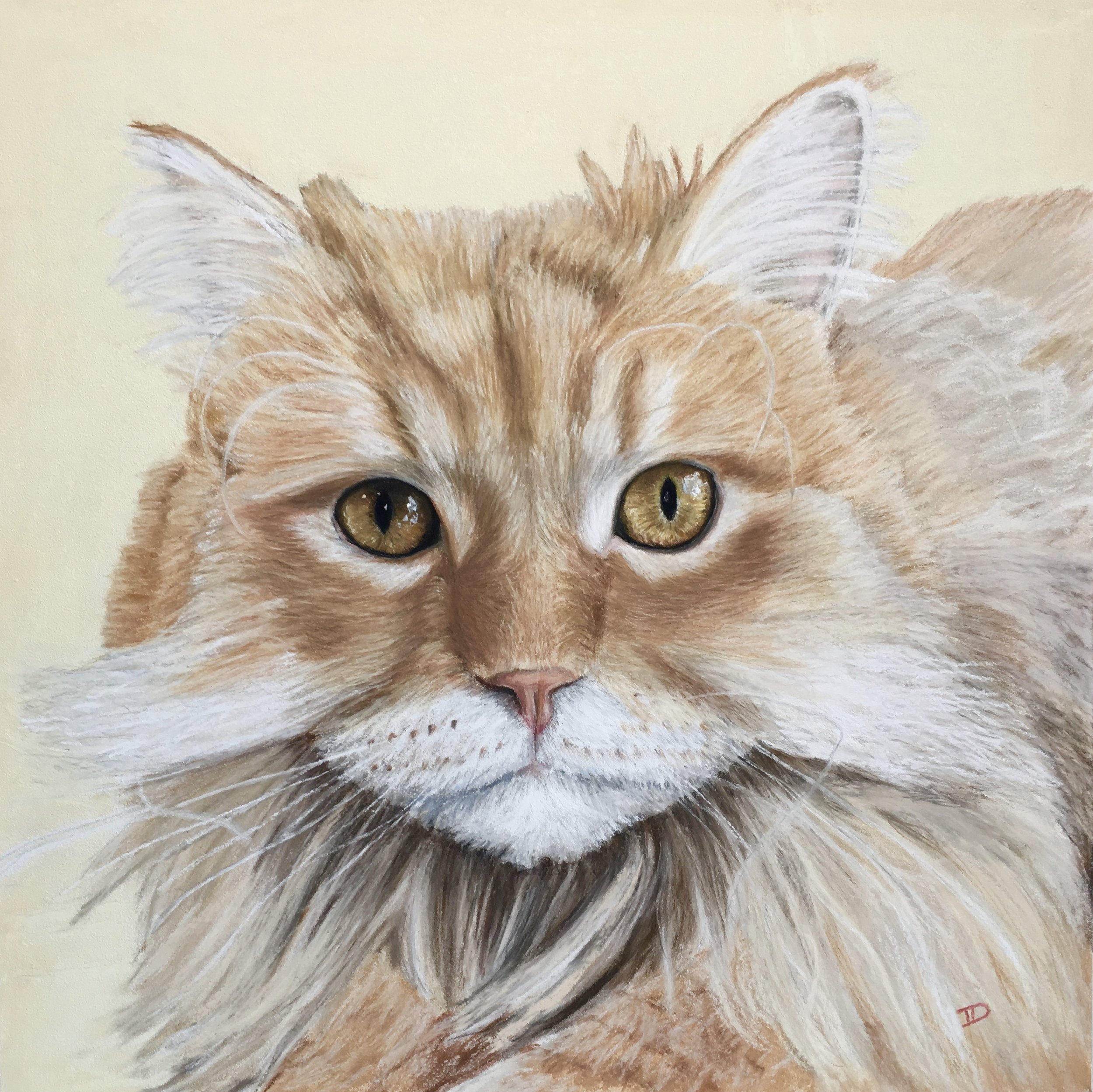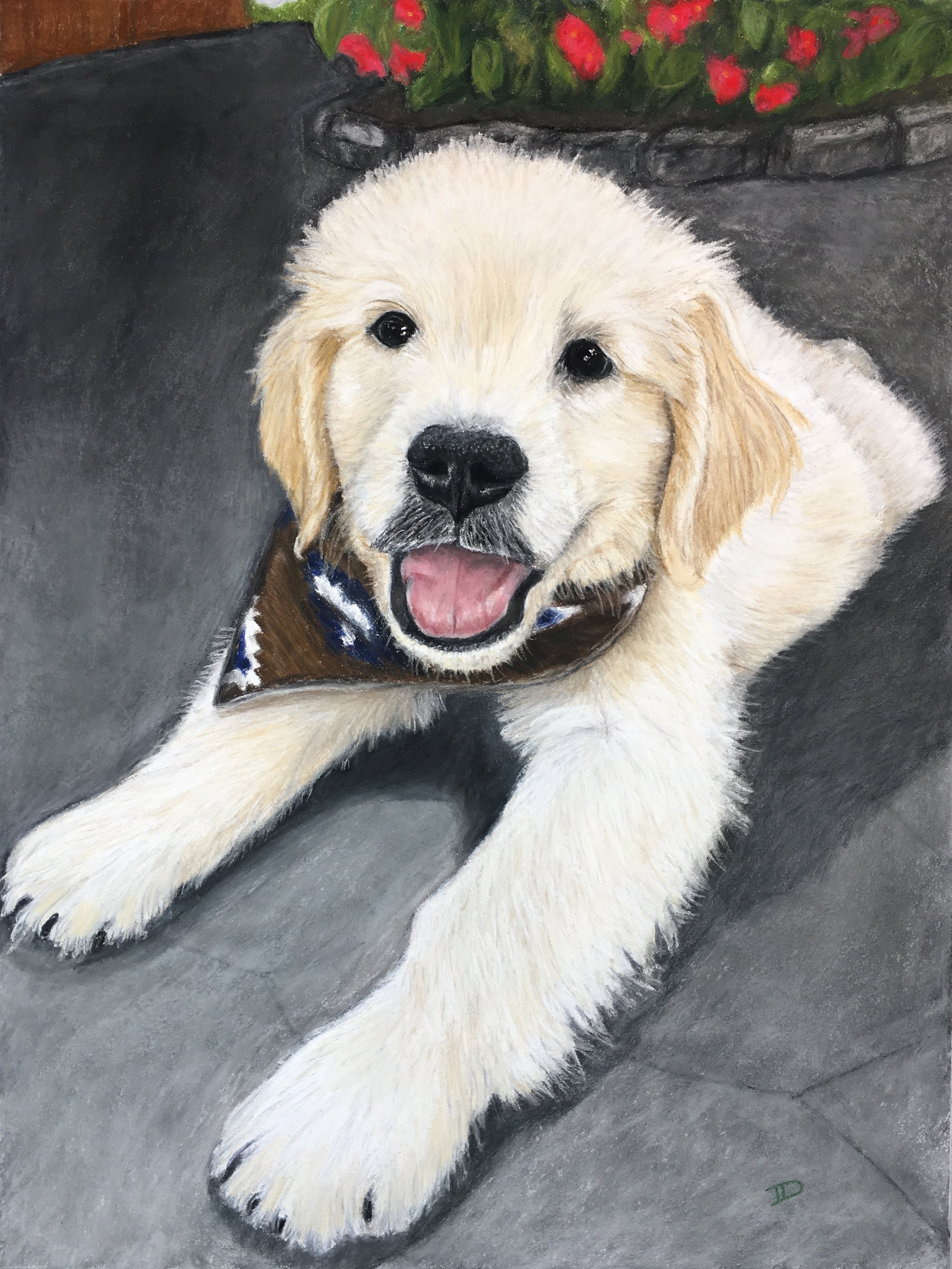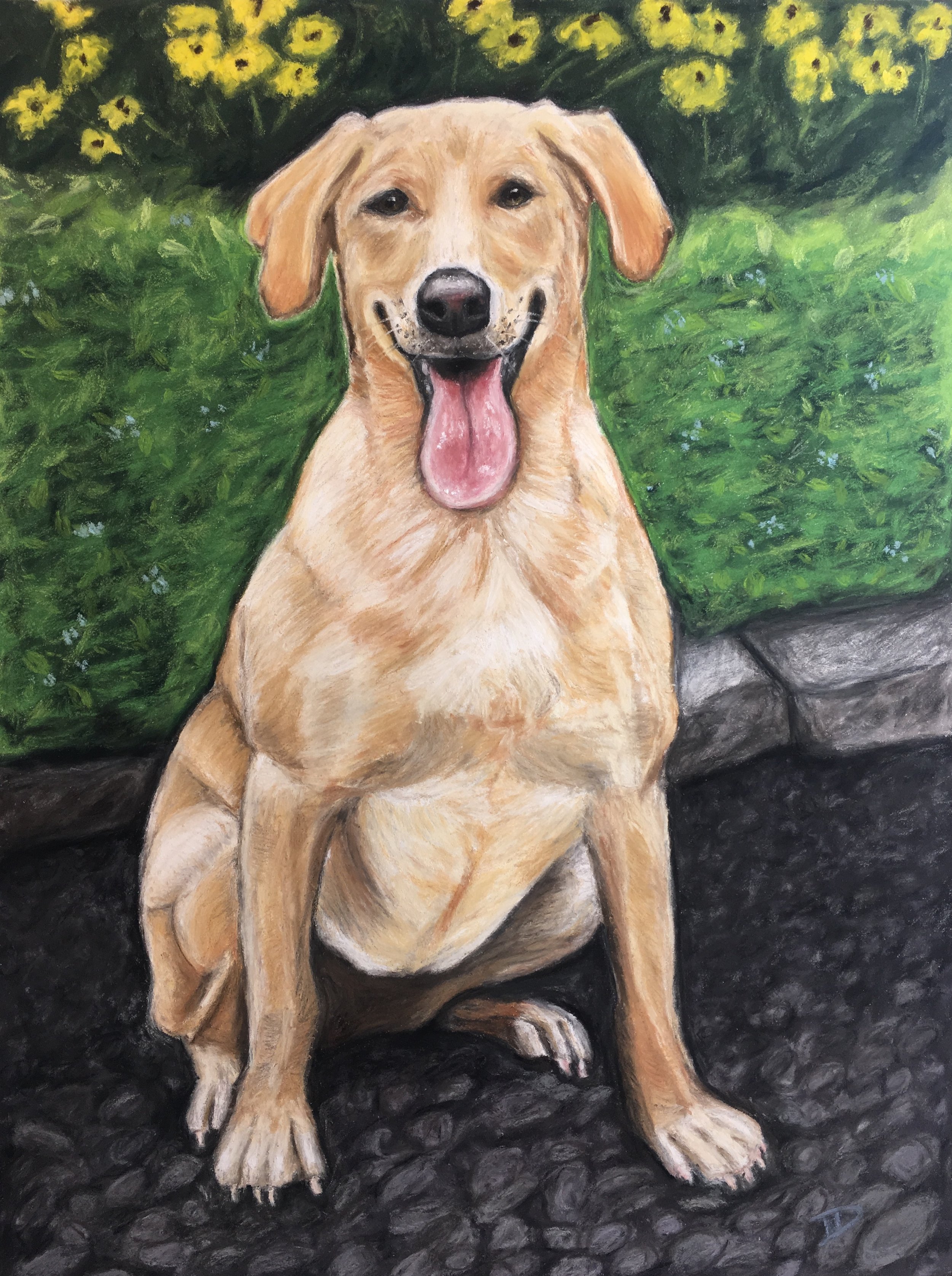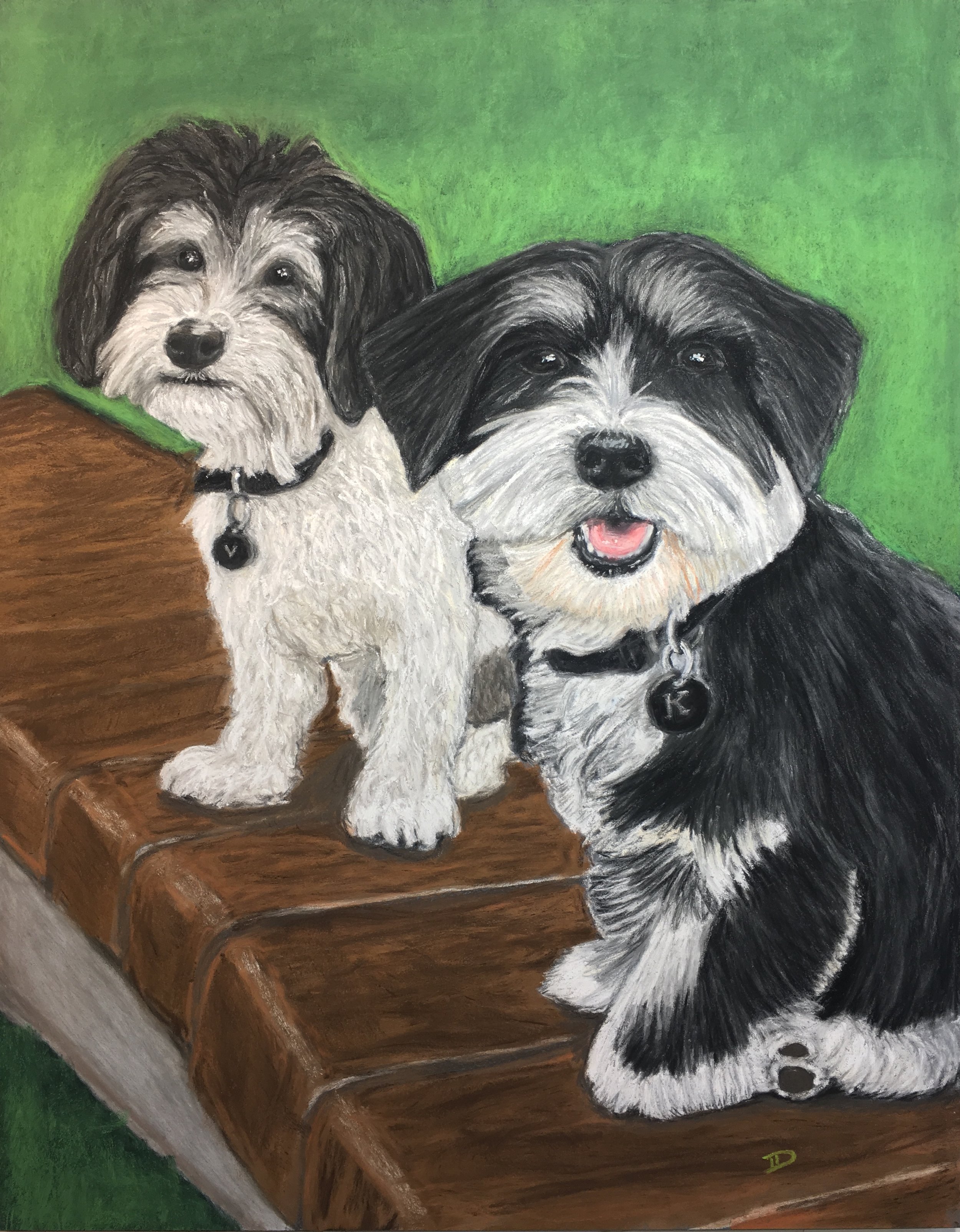 Vivienne & Karl
11" X 14" pastel on board